About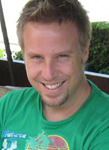 Funky Dragon Graphics began in 1998 and was officially registered in 2001 by freelance multimedia graphic designer Steven Riis-Christensen.
His mission was to offer friendly, personalized service on a level that no other freelancer could compete with. More than 10 years later, Funky Dragon has progressed with design technology and has maintained a steady pace in the ever growing Multimedia world.
The Funky Dragon client list is based on one thing alone: RESPECT.
Funky Dragon prides itself on being able to turn on a dime and offer same day service for almost any project. Each project represents a brand new opportunity to grow and explore a new creative potential and push the boundaries of graphic design.
Services
Print media graphic design (Posters, flyers, brochures, business cards, etc...)
Large quantity press printing
Small quantity numeric printing
Delivery to anywhere in Montreal, South Shore, Laval and West Island
Shipping to anywhere in Canada
Website graphic design
Basic web programming (html, css, php, flash)
Web banners (animated flash or static)
Flash intro
Content Management System (WordPress, Drupal)
Website hosting and site maintenance
Video production
Environment

All business cards, flyers and any other format which is printed on cardboard, is composed of 60% recycled material and is 100% recyclable.